Sokudo is a multi style martial art which means
it has been developed using elements of a variety of different traditional systems such as Karate, Ju-Jitsu, Taekwondo, Judo & Chinese systems like Kung fu.
The beauty of this idea is that you can utilize the best of each style and use only that which works, this is not a new idea or unique to Sokudo but the blend used in Sokudo make it a system which can be used as a fast free moving and effective system of self defence.
In Sokudo we have a full senior syllabus and also a diluted junior syllabus which has been developed with younger children in mind, it comprises of several sections within each belt which once complete entitles the student to gain a badge for that section.
The benefit of our junior system is that they earn rewards more often and the learning process is broken into bite size chunks.
​
White belt is received once a uniform is purchased. Each belt is gained by performing small tasks to earn one of seven badges per belt. Once earned you will then receive the next belt automatically.
​
Provisional Black belts are achieved by refreshing all previous belts & showing your ability to use your skills within your system.
——————————
After the Provisional Black is earned, then Senior Black is gained by earning a single badge for each senior belt, showing full knowledge of the senior syllabus.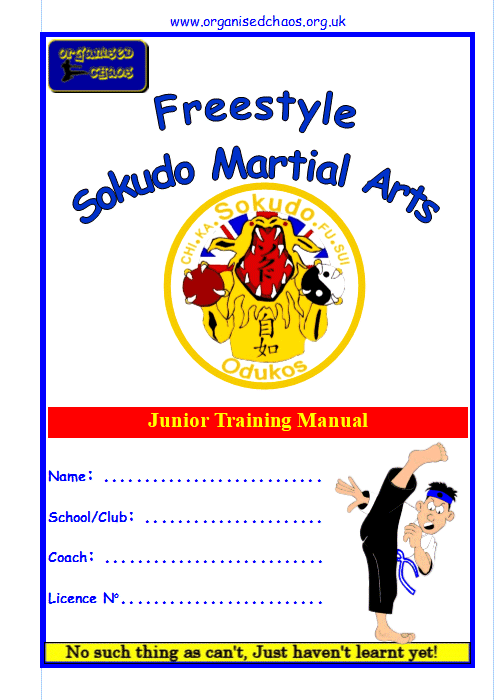 Both the junior system and the senior are complimented with a comprehensive training manual which also becomes a record of achievement.
Each item in the syllabus is achieved with a Gold/Silver/Bronze stamp which can be used to track progress and each item can then be revisited later on and improved upon.